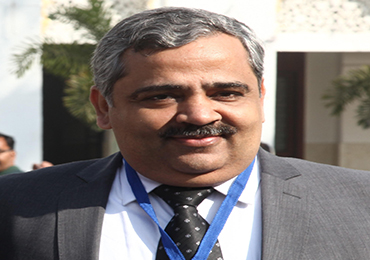 Dr. Anil Kumar Arora
MBBS, MD (Radio-diagnosis)
OPD TIMING
Available
Dr. Anil Kumar Arora
MBBS, MD (Radio-diagnosis)
OPD TIMING
Available
Dr. Anil Kumar Arora is a well known Radiologist with a vast experience of more than 17 years in the field of Radiology. He has graduated from K.G. Medical College, Lucknow & obtained his post-graduation from M.L.N. Medical College, Allahabad.
He has been trained in various subspecialities of Radio-diagnosis at Jaslok Hospital, Mumbai & Batra Hospital, New Delhi.
Before joining Synergy Plus Hospital he was associated with two private radiology centres in Agra and the establishment of body CT Scans as a diagnostic tool in this city is vastly attributed to him.
He is an active member of Indian Radiological & Imaging Association, working for the organising committee at local level & also chaired sessions in various conferences and CME's.
He has a special knack for CT Scans and their role in diagnosing various diseases in the human body from head to toe. Image Guided interventions are also his forte.